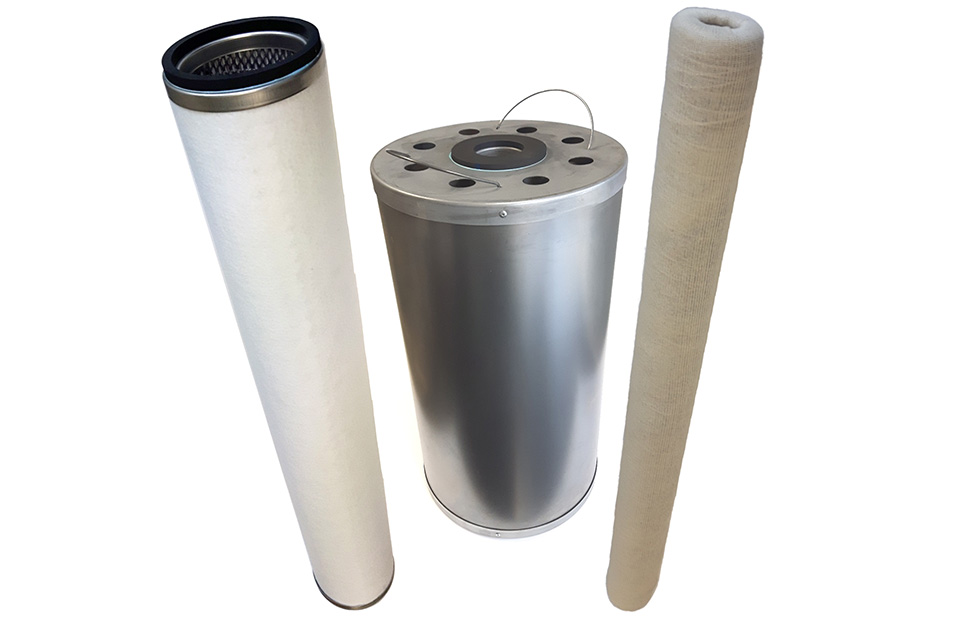 ESG maintains a large stock of Jonell products.
Jonell offers filtration and separation products for many applications in gas production, compression and conveyance including activated carbon canisters, coalescing elements, pleated liquid filters, sock type filters, and more.
Many nominal and absolute micron ratings are available (i.e.: 0.3 mircon, 0.7 micron, 10 micron). Numerous filter length options as well as outside diamaters of 2.68″, 2.75″, 3.5″, 4.5″, 6.5″, and more. Options include high temperature ratings, reverse flow, vapor phase, etc. Materials of construction and media options include microglass, pleated cellulose, pleated paper, fiberglass, pleated microfiberglass, polypropylene, synthetic cellulose.
Liquid Filtration:
Sock Type Elements (i.e.: JB 1874-O-KM, JB 3245-O-KM, JB 336 C-AC)
Pleated Media (i.e.: JPM 336-5, JPM 4340-10AE-X, JPM 618-10-W, JPM 6781-5, JPMC4640-10A-NCN, JPMG 2709-W, JPMG 2719-W, JPMG 30226-0.7, JPMG2530-10AVDHT, JPMG30226-D-V, JPMG30226-D-VS, JPMG 324R-CE, JPMG-336, JPMG 336-R, JPMG 336CE-R, JPMG-36346C-V, JPMG-36346C-10-V, JPMG536-CE-RRT, JPMG640-V, JPMK 30226-5-D-R, JPMK 30226-5R, JPMK 340-20A-D, JPMP2540-25-AB-O, JPMP-36344C-E, JPMG536-CE-RRT)
Activated Carbon Canisters – radial and vertical flow options (i.e.: JVF-1122C, JVF 1120-C, JRF 720-C, JVF636-610)
Liquid Coalescing and Separation Elements:
Gas Filtration & Separation: