Filter Housings / Manufactured Vessels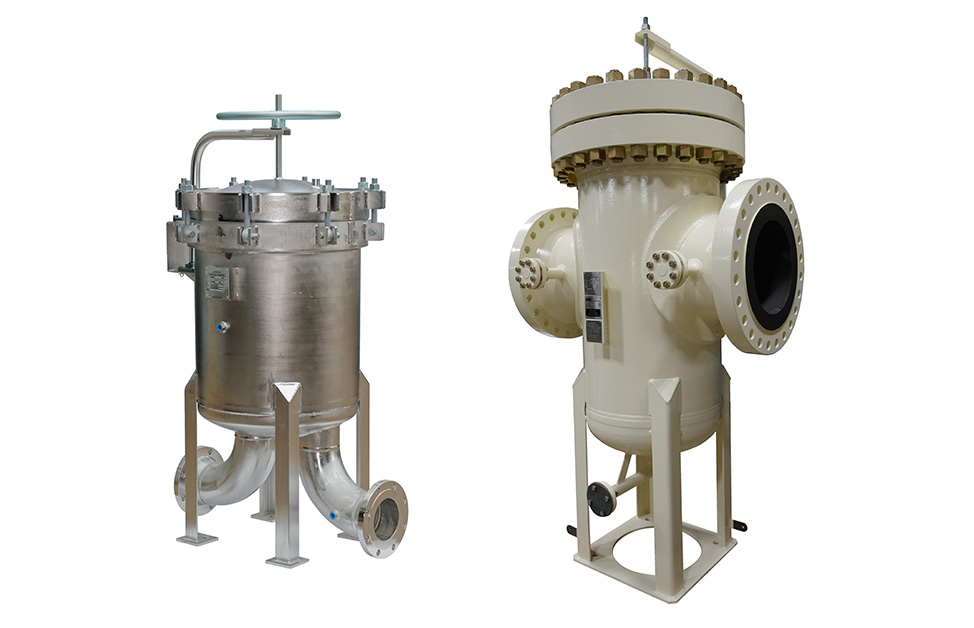 ESG Filtration Ltd. works with leading pressure vessel fabricators and filter manufacturers to offer high quality filter housings. ESG often collaborates with end user customers or with their designated engineering and design firms to identify optimal filter housing and associated filter element solutions.
Filter housings are available with all applicable documentation (i.e. data book, CRN for Alberta, BC, Saskatchewan and other provinces, ABSA certification, etc.) for operations in Canada. ESG also offers specialty housings for food and beverage applications (sanitary filter housings, sterile filter housings), industrial applications, rental filter skids and more.
Options include filter housings for filter bags, filter cartridges, high flow filter cartridges, coalescers, carbon filters, dry gas filters, sanitary and sterile filters. While some housings are regularly stocked items, ESG offers filter housings that are completely customizable with varying orientations, inlet/outlet sizes, closures, ANSI/pressure ratings and design temperatures, with various coatings, thicknesses and materials of construction for unique fluids and temperatures.
Some of the more common filter housings are listed below:
Contact us today regarding your filter housing project at 1-800-247-0202 or vessels@esgfiltration.com