Nominal Filter Bags / Liquid Filter Bags / Filter Socks & Bag Housings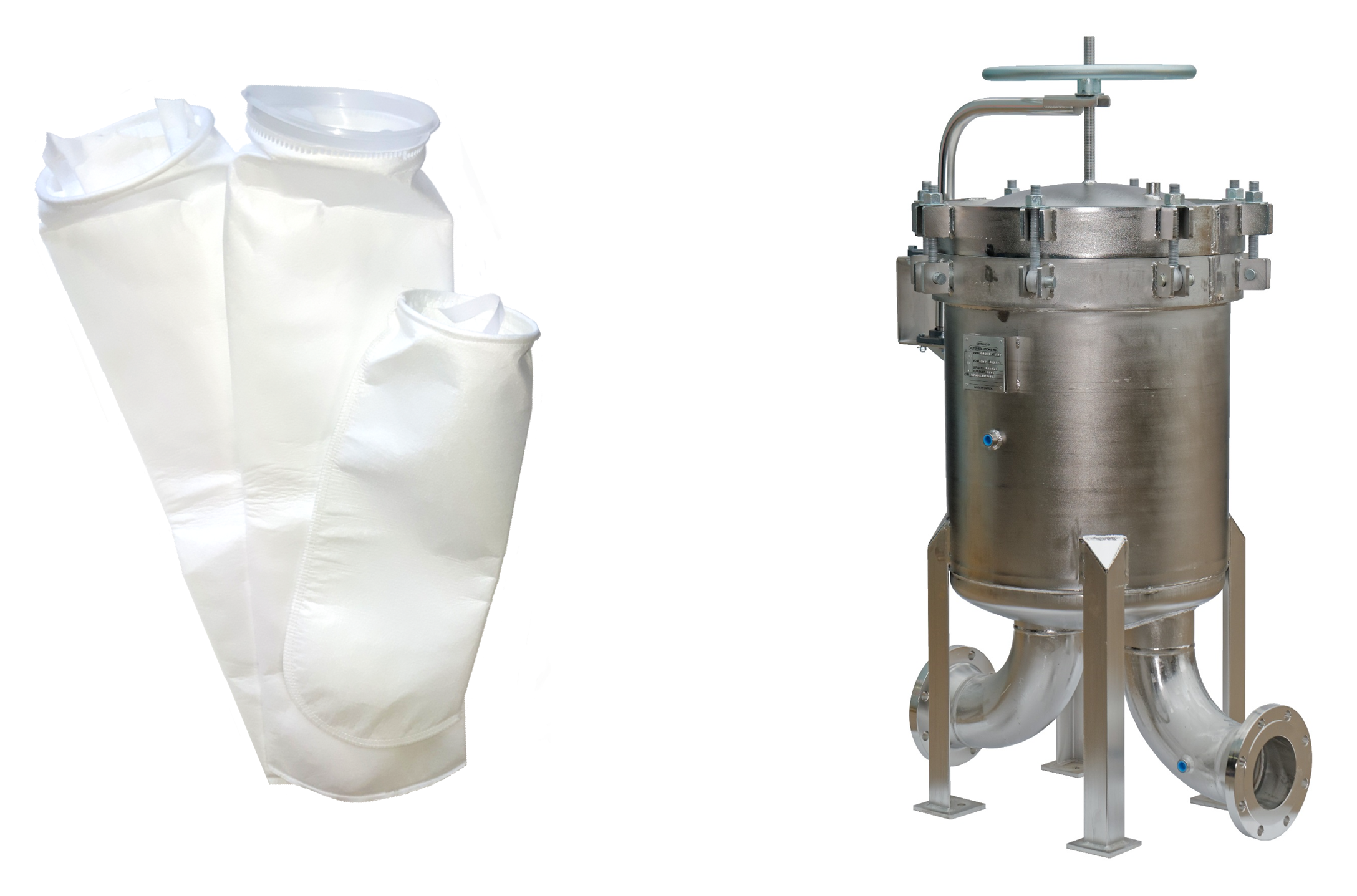 ESG maintains a large assortment of common filter bag micron sizes and materials in stock. Common filter bag part numbers are: PO-1-P2PW, PO-5-P2PW, POMF-5-P2P, PO-10-P2PW, PE-10-P2PW, PO-10-P2SH, PO-25-P2PW, PO-50-P2PW, PO-100-P2PW, PE-100-P2PW, PO-200-P2PW, NMO-200-P2PW, PEM-400-P2PW, PEMU-800-P2PW.
ESG also offers filter bag housings and replacement filter baskets.
Nominal Bags / Liquid Filter Bags / Bag Filters / Filter Socks
ESG offers a wide variety of industry standard sized nominal bags from leading manufacturers ranging in micron ratings from 0.5 to 3000. Bags are typically constructed with Polypropylene Felt, Polyester Felt, Nylon Monofilament Mesh, Polyester Multifilament Mesh or Polypropylene Microfiber. ESG Filtration Ltd. can also provide customized bags so you can choose from many media options and bag sizes for your unique needs.
Bag Filter Housings
ESG Series BF Bag Filter Housings are designed to remove bulk solid particles from the liquid stream. Series BF Housings come with a stainless steel support basket that prevents liquid bypassing the bag. The Series BF Housings can be used in most liquid services.