CONCOA Specialty Gas / Scientific Products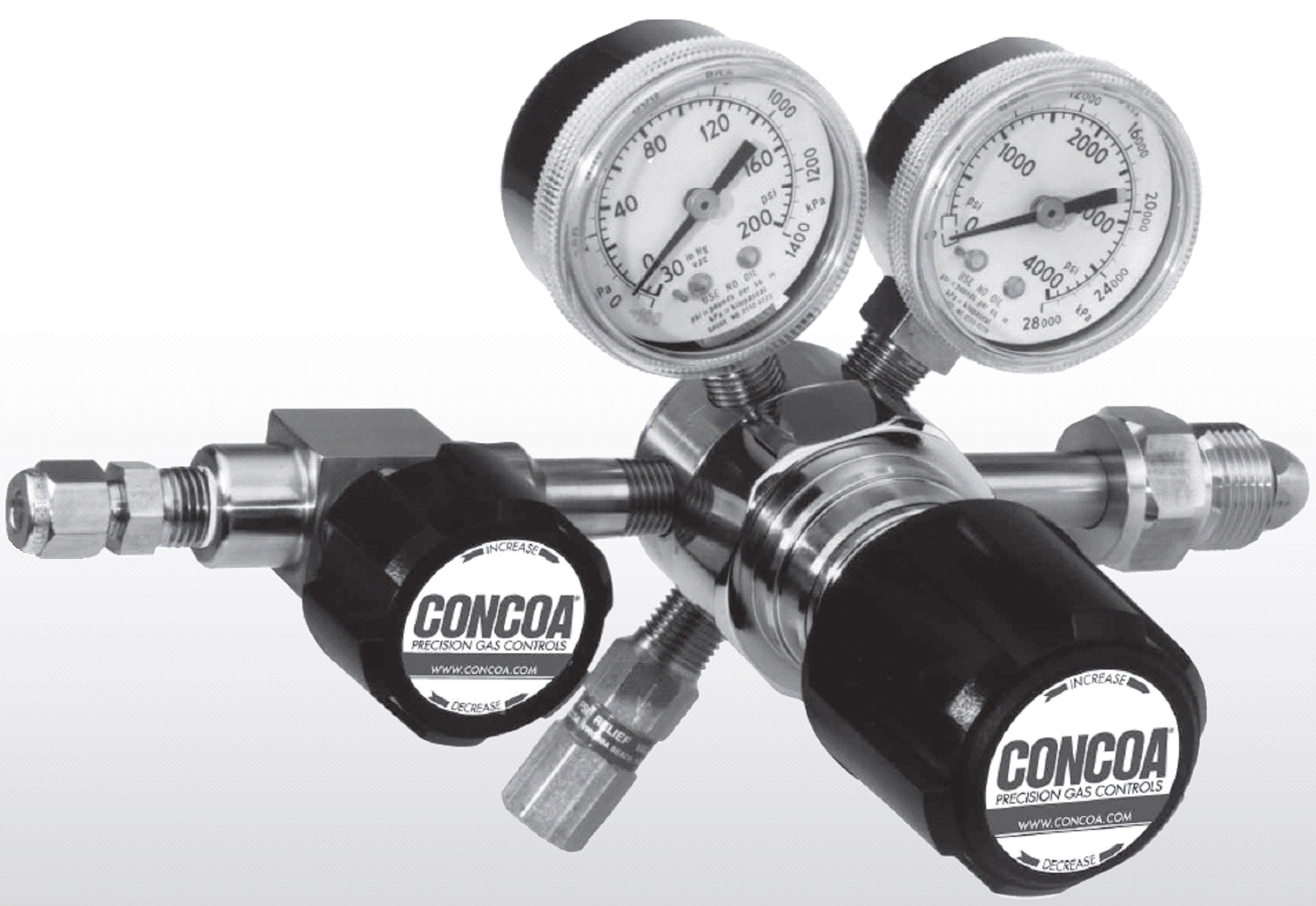 Organized 25 years ago by gas industry scientists and engineers, CONCOA is today a recognized leader in the design and manufacture of gas control devices. The only company that routinely assembles specialty gas regulators in a cleanroom environment, CONCOA provides systems and equipment that perform precisely, under demanding conditions in diverse applications. Built for industries ranging from analytical, scientific, aerospace, environmental, and pharmaceutical, to electronic, medical, petrochemical, and metalworking – for those that require only the best.
CONCOA Regulators
Listed are some of our more common regulators but please contact us for further options.
CONCOA Autoswitch
CONCOA's Autoswitch is a continuous gas delivery system for ultra-high purity or corrosive gas service. Internal pressure switches, warning lights, and remote alarm indicate low bank pressure and the need to change depleted cylinders. Other options are available.
CONCOA Switchover
CONCOA's Switchover is an automatic switchover system designed to supply a continuous supply of high purity, corrosive gas. The system comes with either flexible pigtails for use with two cylinders or manifold connectors for use with the Maniflex Modular Manifold System.